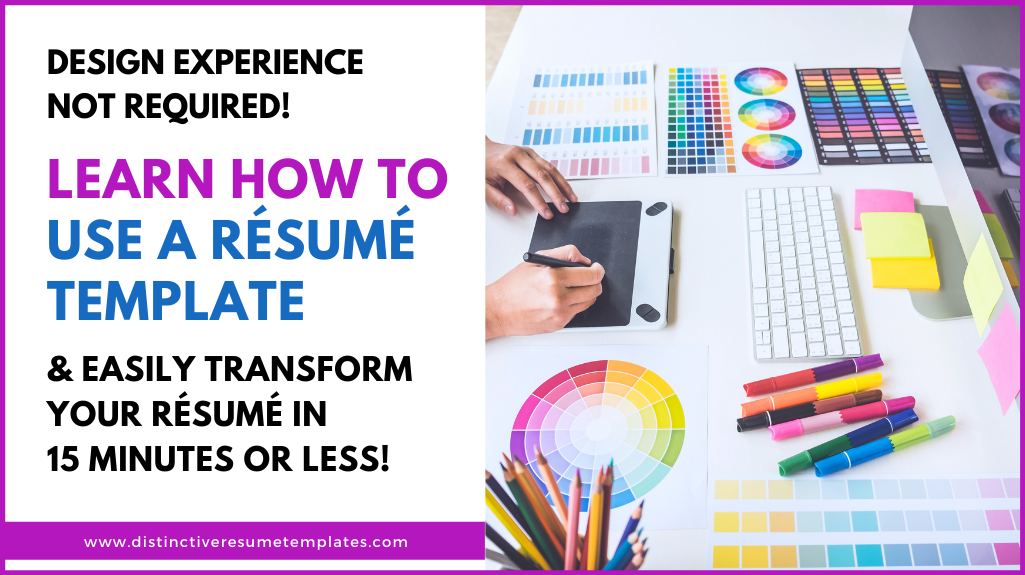 Are you hoping to use one of the Distinctive Resume Templates to transform and redesign your plain, outdated resume into a modern, eye-appealing resume, but wonder whether you have the skill to use them?
You'll be happy to learn that design skills are absolutely not necessary to work with our templates! And while basic Microsoft Word skills will be helpful (for example, the skill to change margins, bold a section of the text, or change spacing), even a Microsoft Word novice can easily use our resume templates.
We have many how-to resources and videos available, but nothing is quite as illustrative as seeing this in real-time.
As shown in this before and after resume template example in which the classic resume template from the Morning Glory Collection was applied, using a Distinctive Resume Template can help you dramatically improve the eye appeal of your resume. But, beyond the eye appeal, notice how much easier our after version of the resume is to read. A well-designed resume template will use design in ways that help draw the readers' eyes from key point to key point.