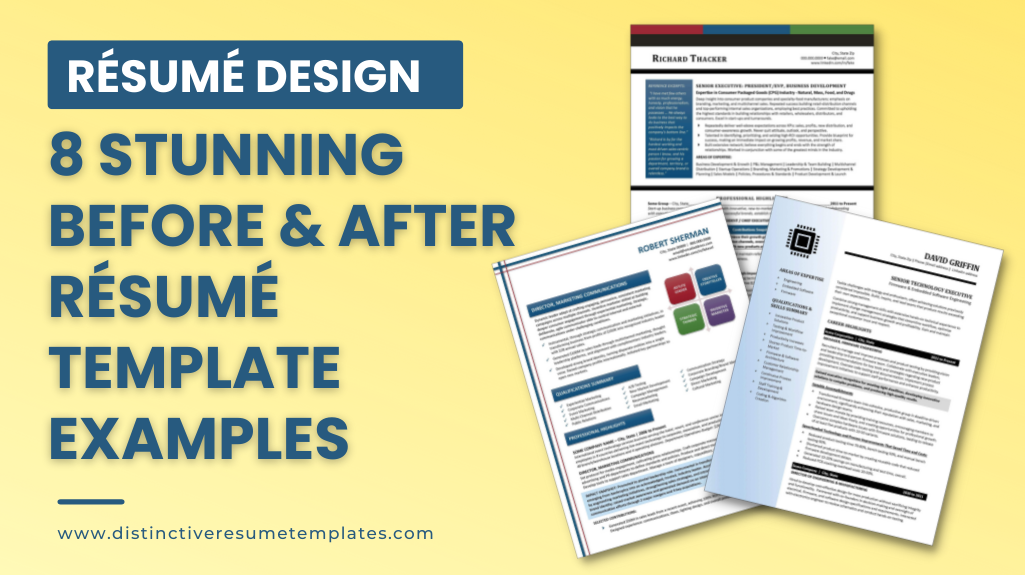 Does your resume design really matter?
Does it really make a difference what your resume looks like?
Of course, your resume content is most important. But does that mean that so as long as your work experience, skills, and accomplishments are well documented, your resume is all set?  The answer to that question is an emphatic NO.
Your resume design DOES matter. It matters a great deal.
Two Essential Resume Design Criteria
No matter how interesting, compelling, and persuasive the words that make up your resume are, if your resume design doesn't pass two criteria, it may never even be read. What are those criteria?
1) Your resume must be ATS compatible so that it can be properly entered into and recalled from the applicant tracking systems that virtually all recruiters and large employers (and many small employers, too) use.
2) Your resume format must be attractive and eye-catching, and it must be designed in a way that looks easy to read in order to capture and keep the attention of the hiring manager.
It is the rare job seeker who stays completely up-to-date on ATS compatibility standards. Yet, the unfortunate truth is that a mistake in the way you design your resume can have devastating consequences. If your resume is entered into an ATS with errors or with sections missing, it may never even be seen by a human reader. Using an ATS-friendly resume template such as those sold by Distinctive Resume Templates is an easy way to ensure your resume meets this essential design criterion.
Many resume templates that you find free or cheap on the internet are not ATS compatible. The two-column resume format is a popular design that can cause issues in ATS. However, we've released a number of two-column resume designs that ARE compatible with applicant tracking systems.
Here are two before and after resume template examples that use this popular design. The difference in eye-appeal between the plain, black-and-white text version and the professionally designed version is stunning. The best part…you need zero design experience to use these resume templates. As long as you know how to copy and paste text, you can use any of our resume templates.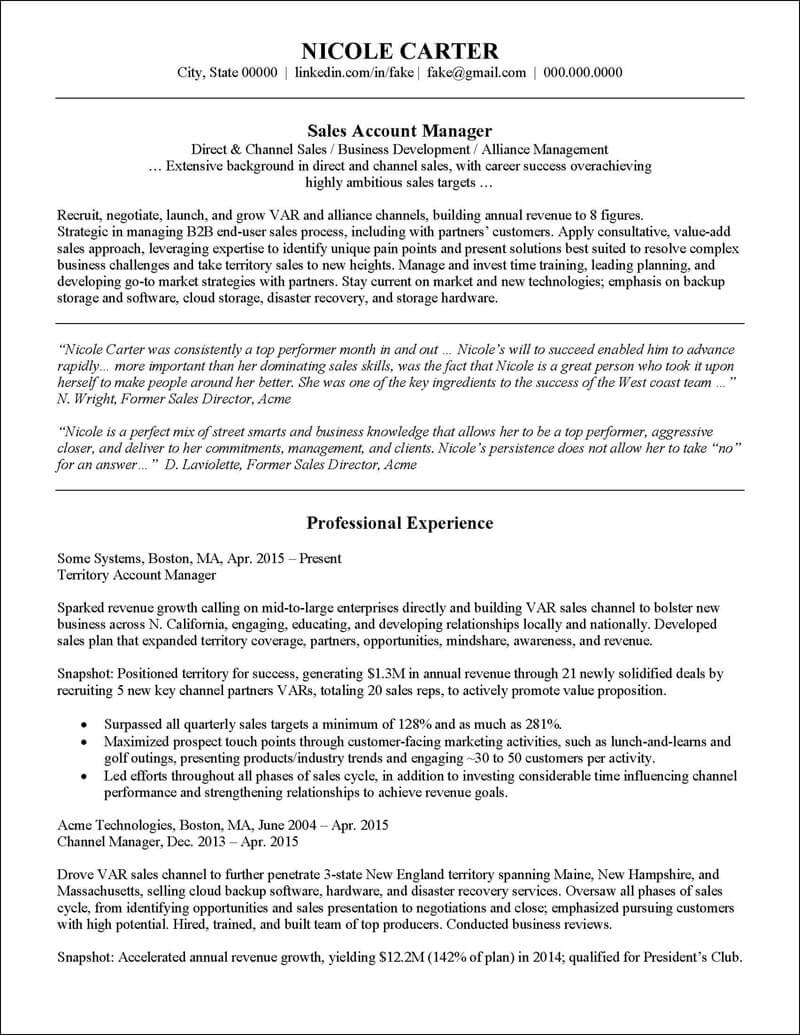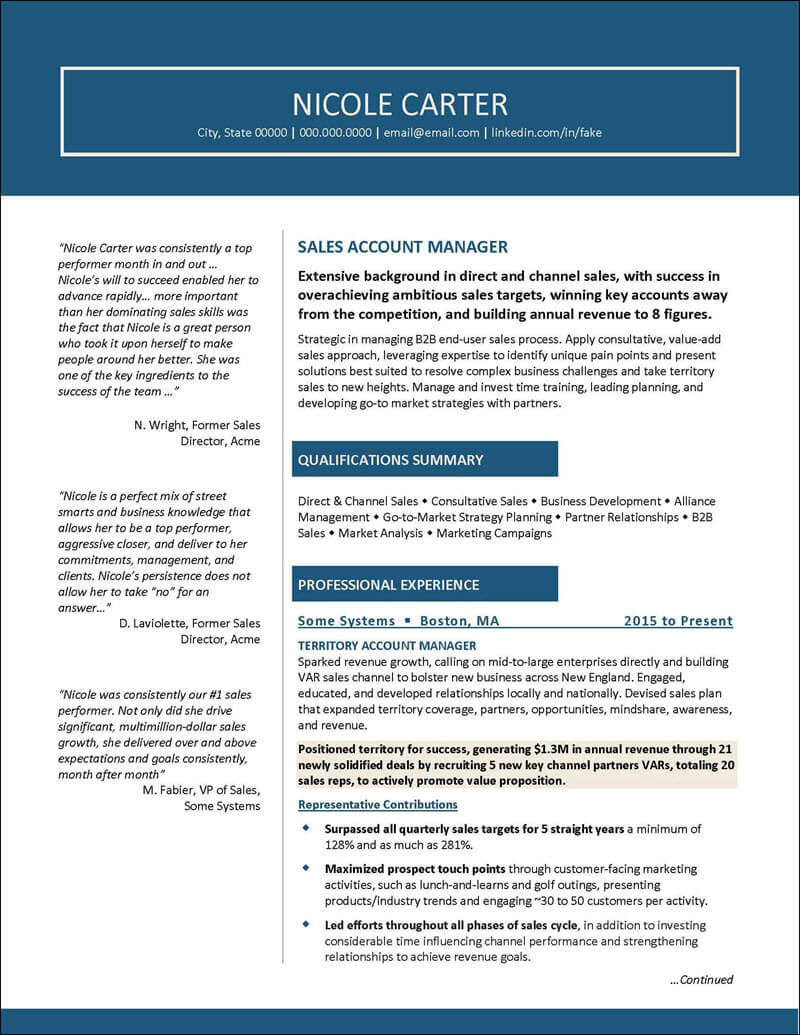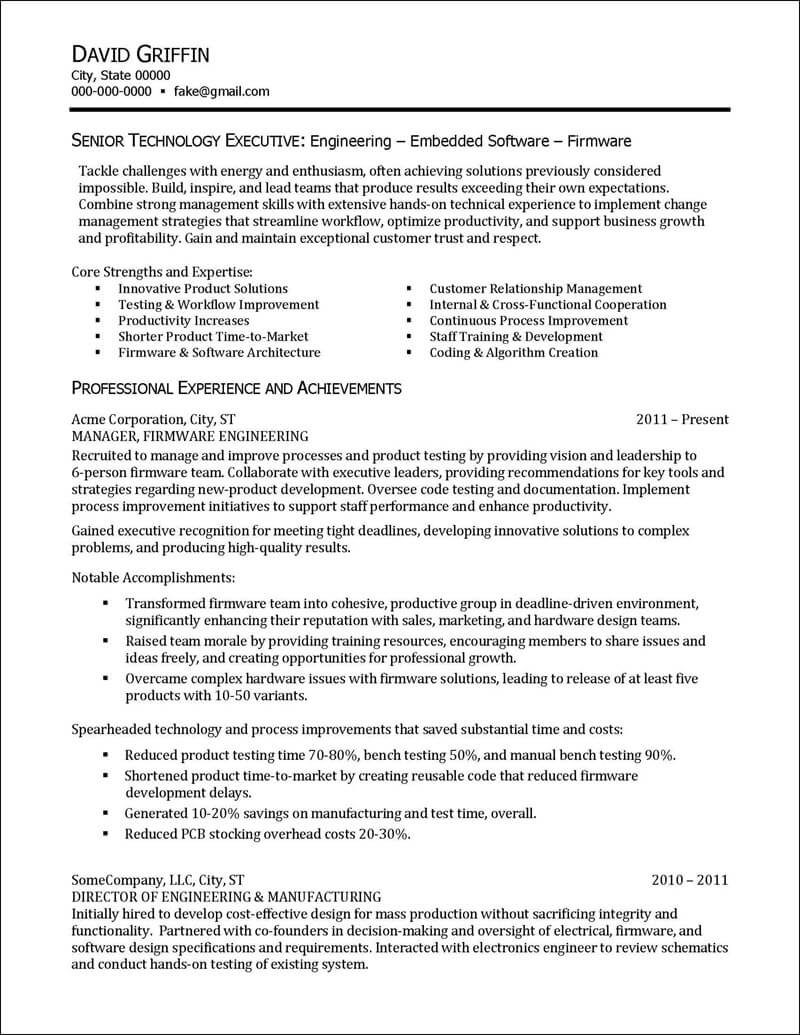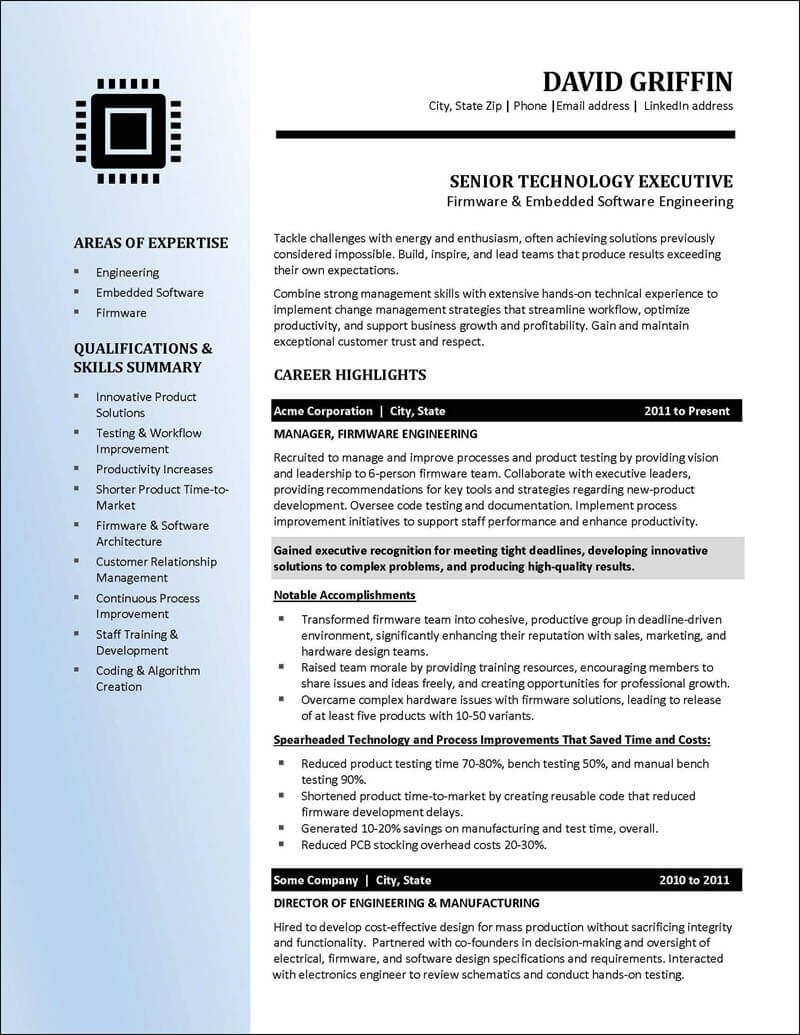 As for the second criterion–attention-getting and eye-catching design–just imagine yourself in the shoes of the hiring manager for a moment. You are looking for the perfect candidate to fill an important job opening. You've received 150 applications for the job and need to review the resumes. Resume after resume looks the same–plain black text. Worse, most of them are dense, hard-to-read text. This just makes your job that much harder.
Then, suddenly a resume with some color and a tasteful design catches your eye. It stands out! It gets your attention! Even better, the overall design and the resume fonts make it easy for you to quickly scan for the key points.  THIS is a candidate you know you want to bring in for an interview!
With so many candidates competing for the same jobs, it's important to make sure your resume stands out from the rest. In many ways, how you format and present your career experience says just as much about you as what you actually write. A well-designed resume can communicate key qualifications at a glance—information that might get lost in a sea of black-and-white text otherwise.
Take a look at these next two before and after resume examples. Which resumes do you think are most likely to get the interview? We think it is obvious. The resumes designed with the resume templates are heads and shoulders more attractive and competitive.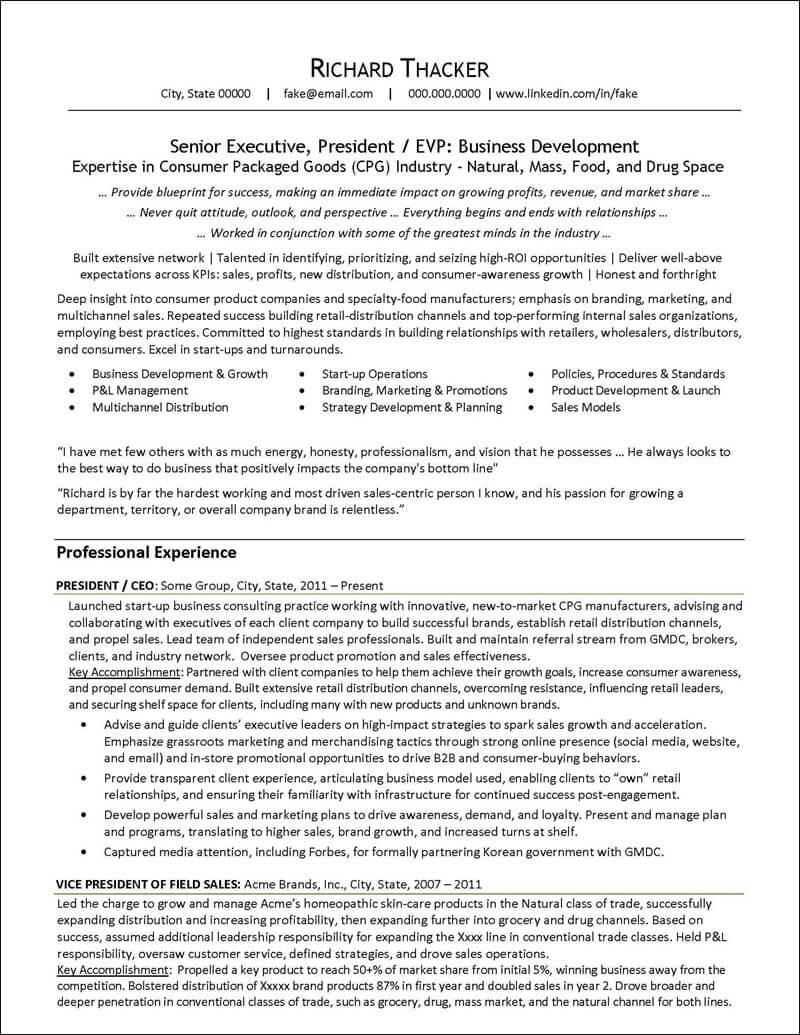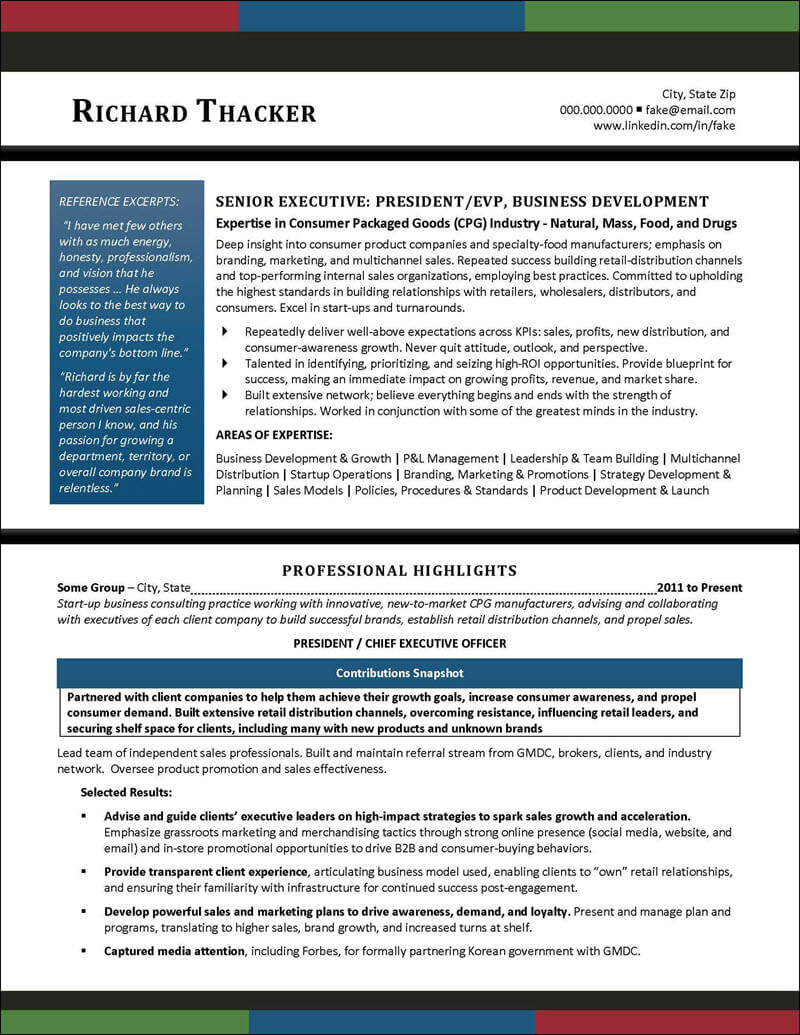 The modern resume template from our Modern Success Collection, turns this executive resume into an attention-getting, job-winning masterpiece. The content of both resume examples is the same. The only difference is the resume design. And what a difference!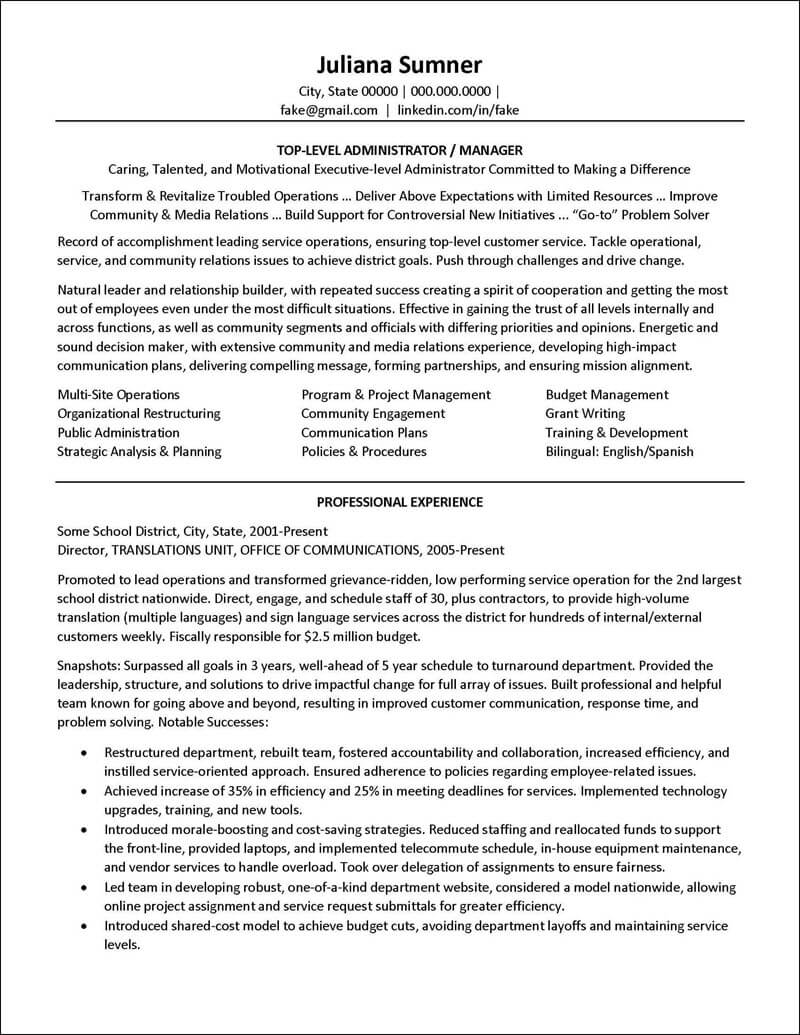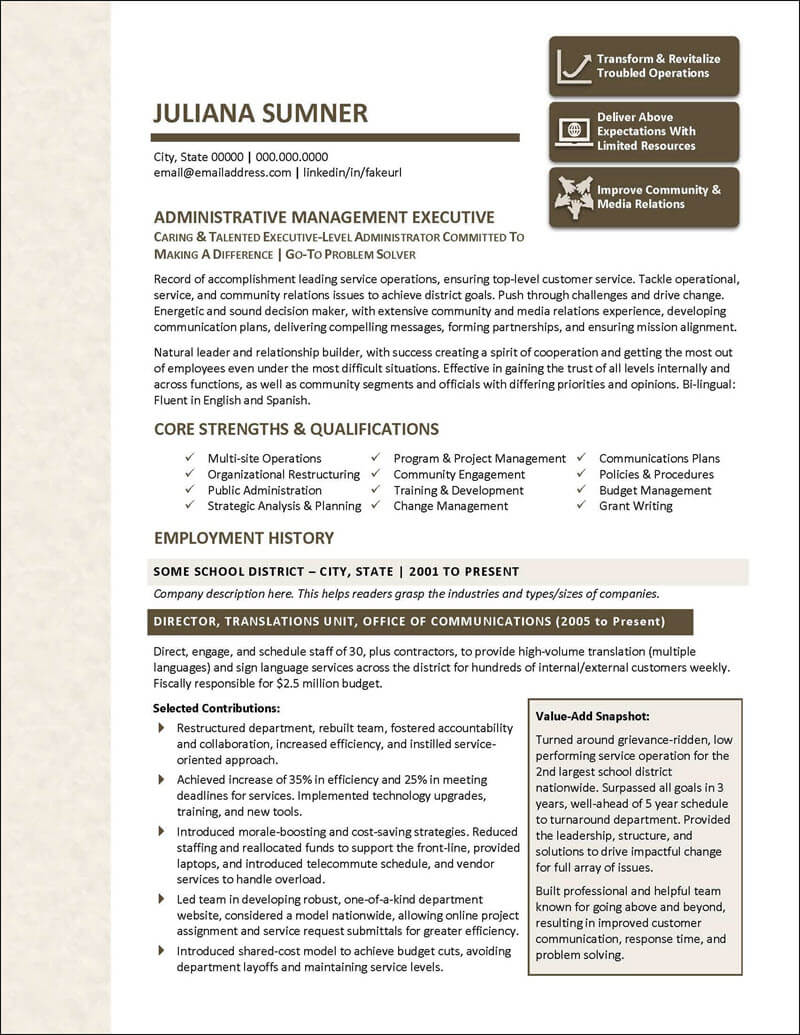 The most desirable administrative management jobs are competitive. Which resume version do you think will get the interview? The content is the same. The only difference is the resume design. This example uses the administrative resume template from the Administrative Works Collection.
What Your Resume Looks Like Says A Lot About You
Potential employers care about more than just your work experience; they also want to see what kinds of transferable skills you have.
Even if a job doesn't require any graphic design experience, demonstrating that you have an eye for detail and are capable of producing high-quality, professional documents will put you ahead of other candidates who submitted run-of-the-mill resumes.
But this is especially important if you're applying for a job that requires creativity. Submitting an eye-catching resume is a great way to show your creative sense. This next marketing resume example is a great illustration of this.
It is often said that your resume is a marketing document. In other words, it is a document that is marketing you as the ideal candidate for a job.
If you are pursuing a marketing job but haven't taken the time to create an attractive, eye-catching resume that promotes and markets you in a powerful way, it will reflect on the hiring manager's impression of you and your skills.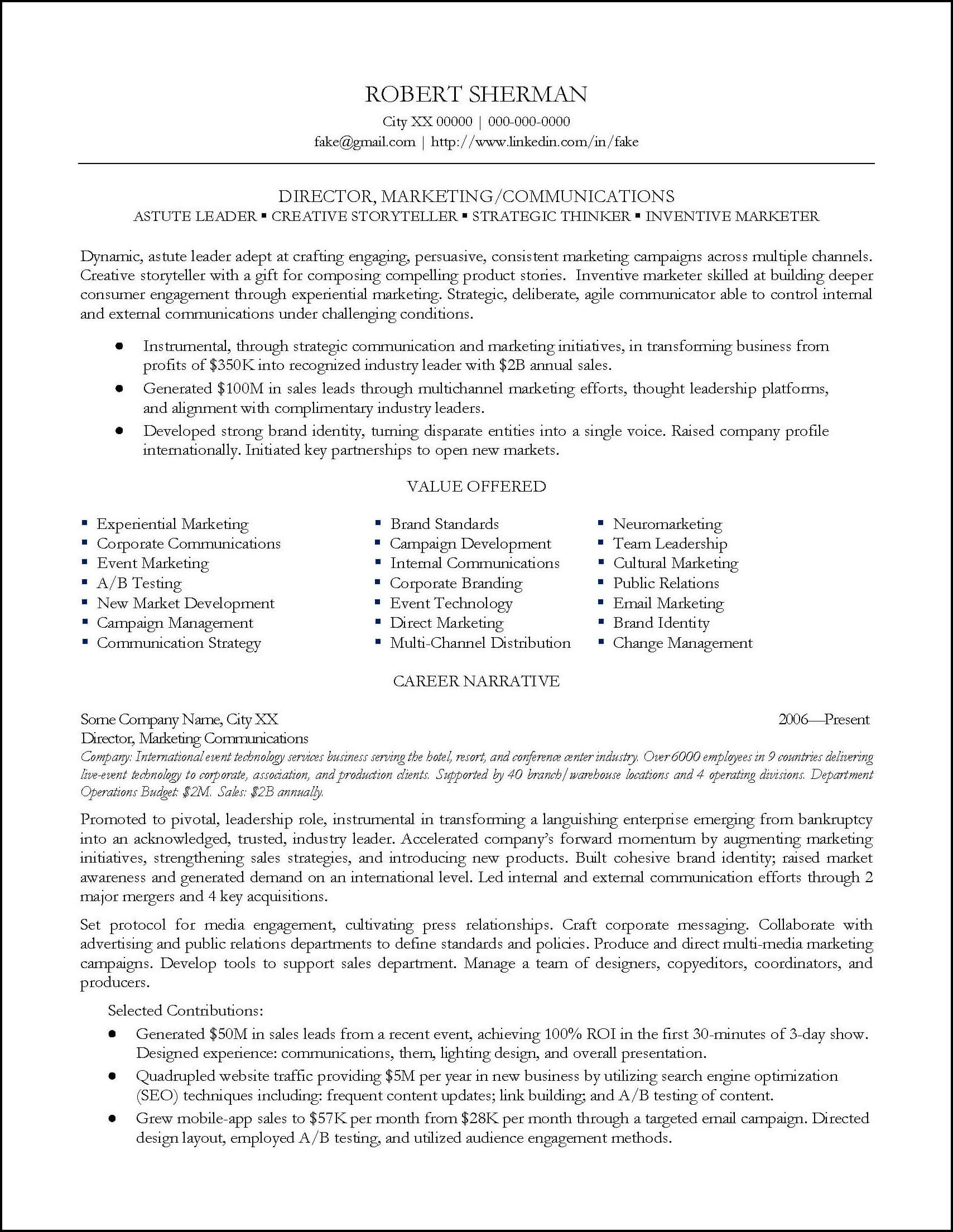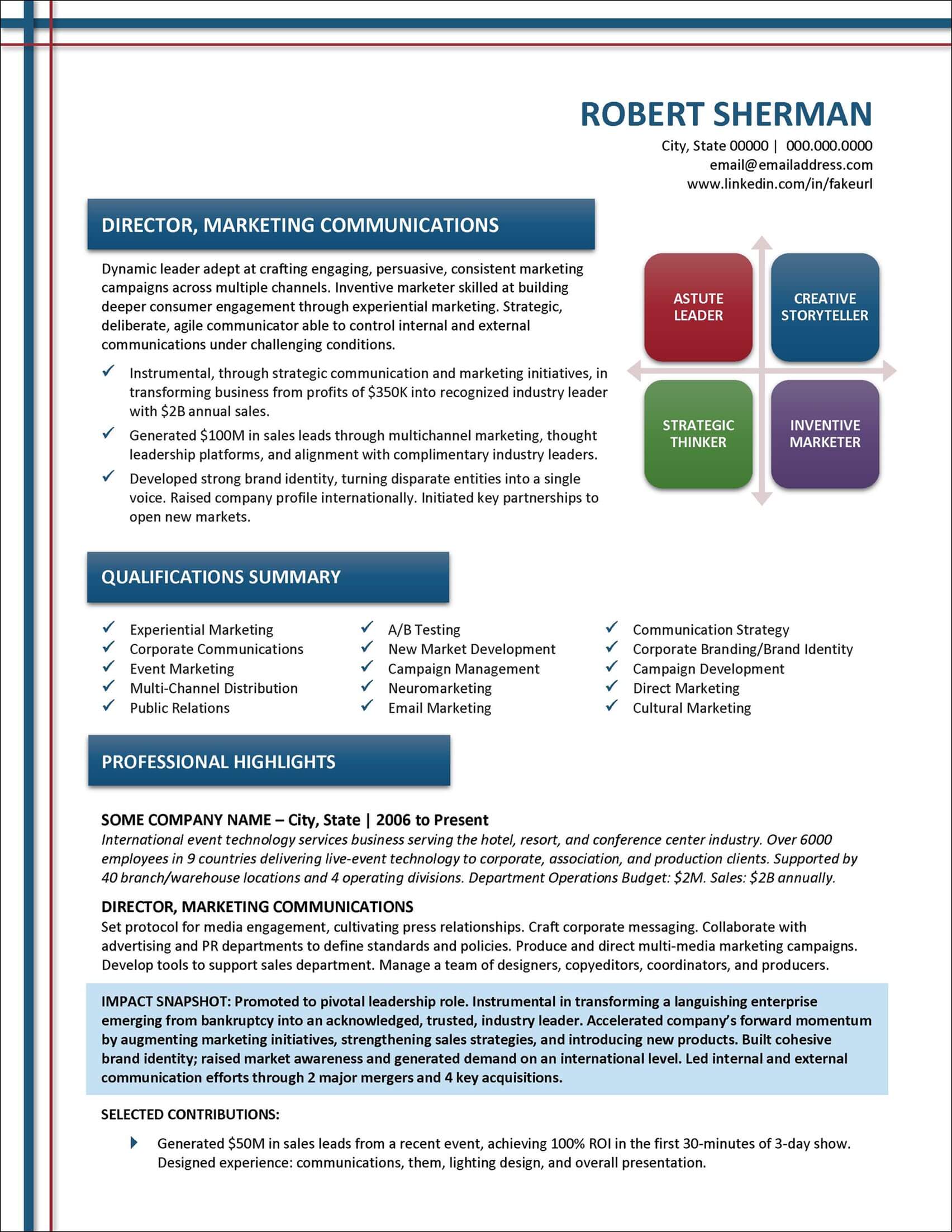 Applying the marketing resume template from our Marketing Edge Collection made a stunning difference on the visual impact and ease of reading this example marketing resume.
First Impressions Matter–A Lot!
When you're job hunting, your resume is your most important tool. It's the first impression you make on a potential employer, and it's what they'll use to decide whether or not to call you in for an interview. So yes, your resume design and what your resume looks like really do matter!
It's important that your resume conveys a sense of professionalism. A well-designed resume shows that you take yourself seriously as a candidate and that you're willing to put in the extra effort to create something impressive.
Your resume is also an opportunity to brand yourself; it should be a reflection of your professional identity. By developing a strong brand identity, you'll make it easier for potential employers to remember you (in a good way!) and associate you with certain skills and qualities.
Your resume design can also play an important role in setting the focus for your resume. These next two resume design template examples illustrate. There is no question regarding the focus of these resumes and the job seekers they represent.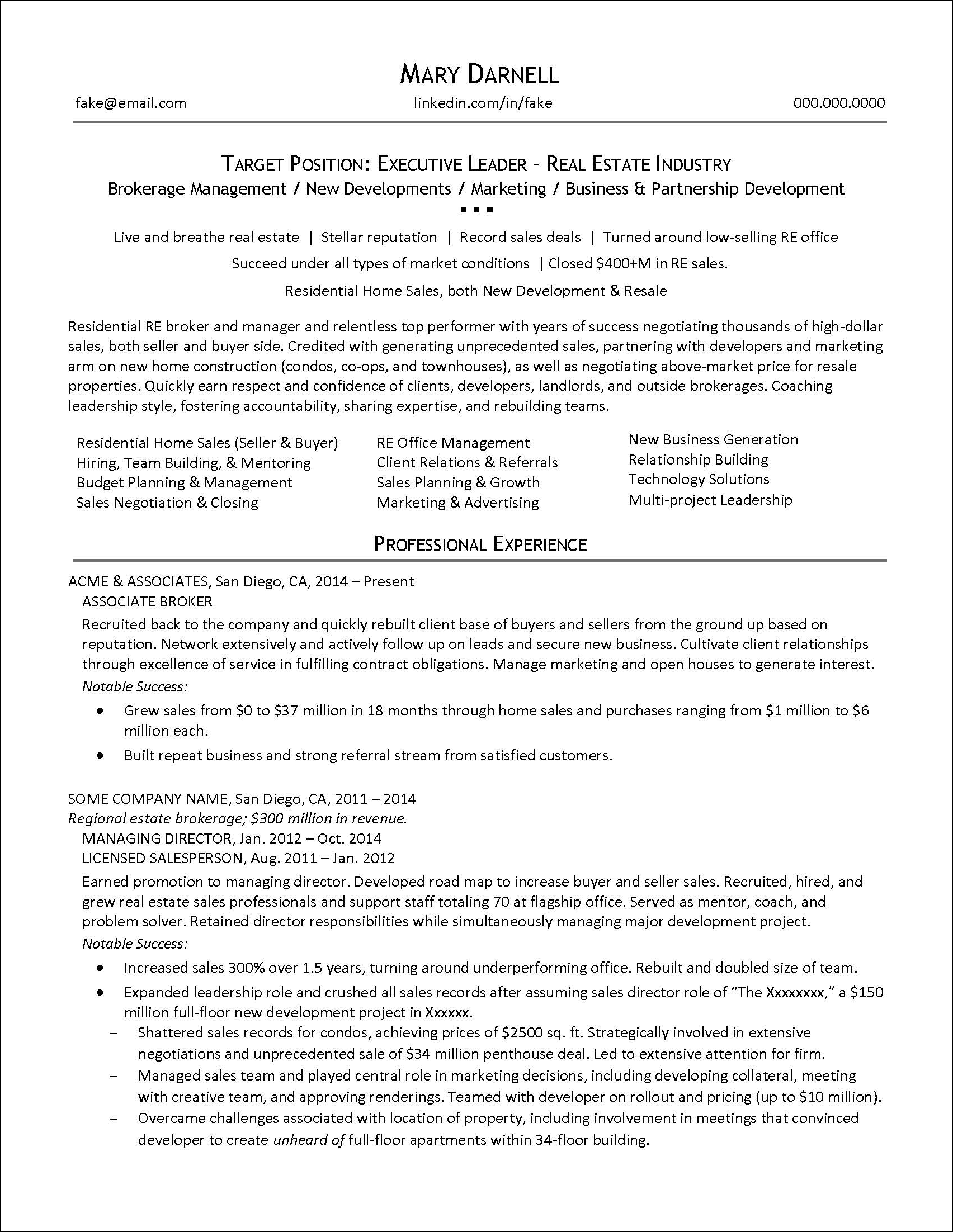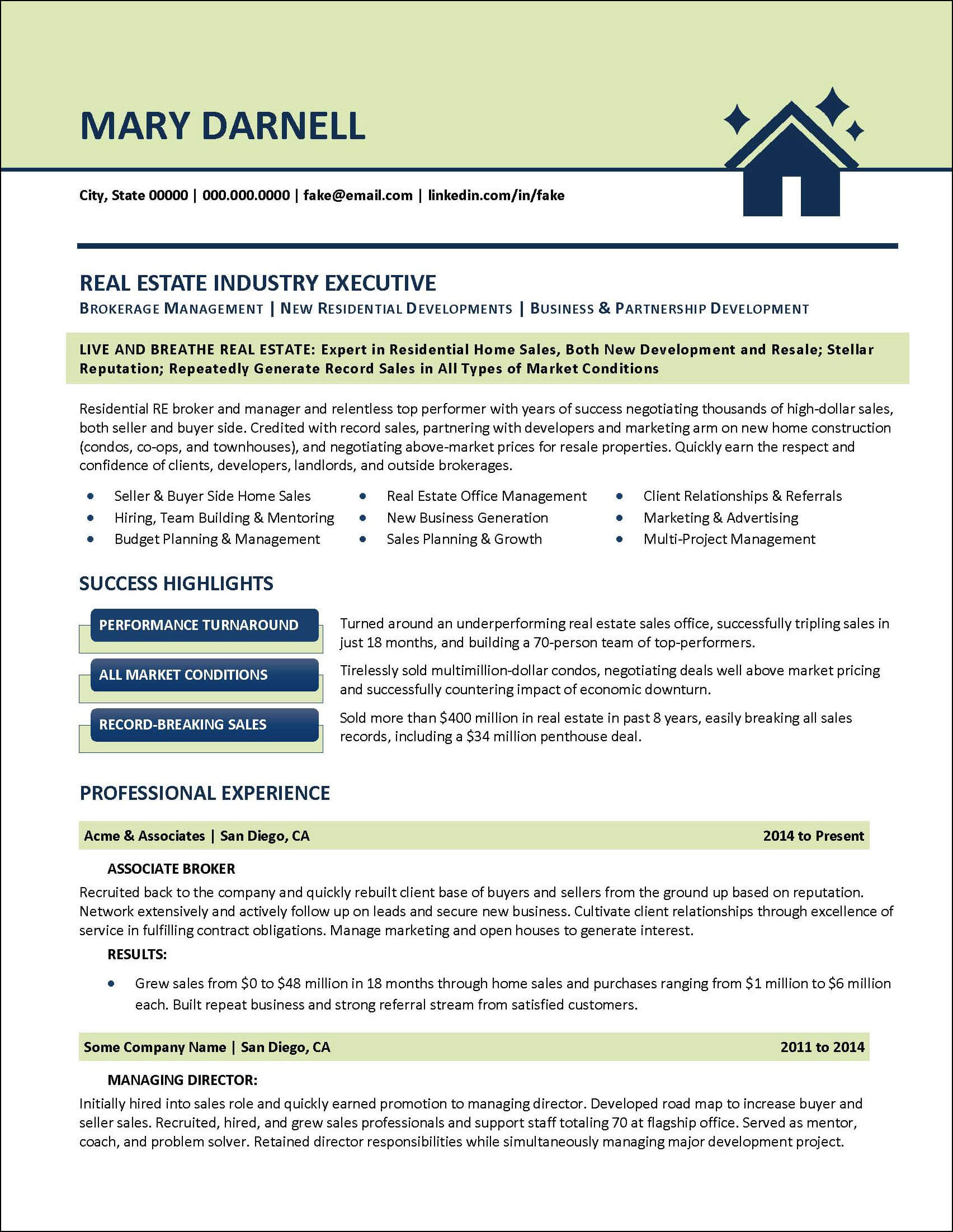 Does resume design really matter? To know the answer is "YES," all you must do is view this example real estate resume design template. The difference between the before resume example and after resume example is remarkable.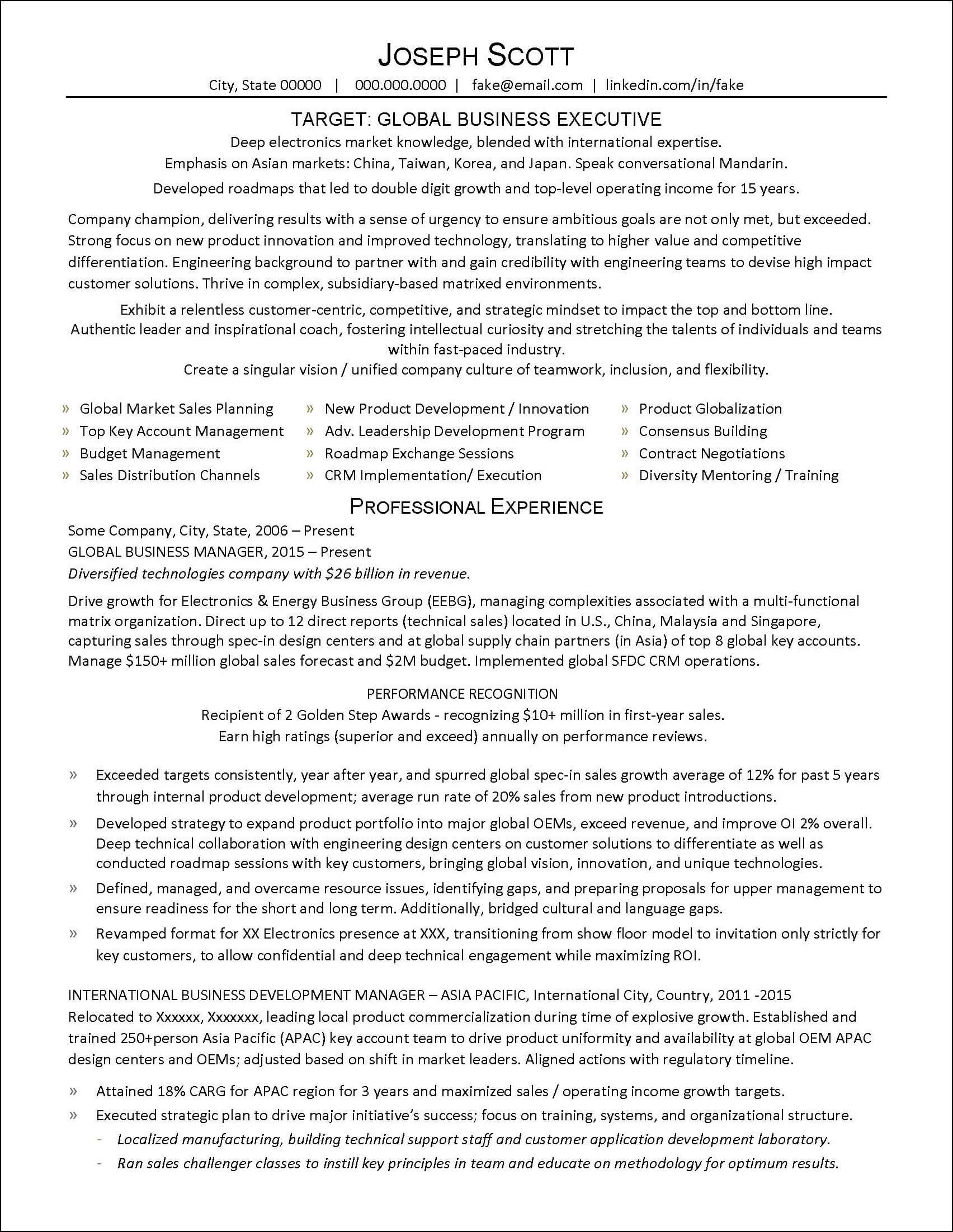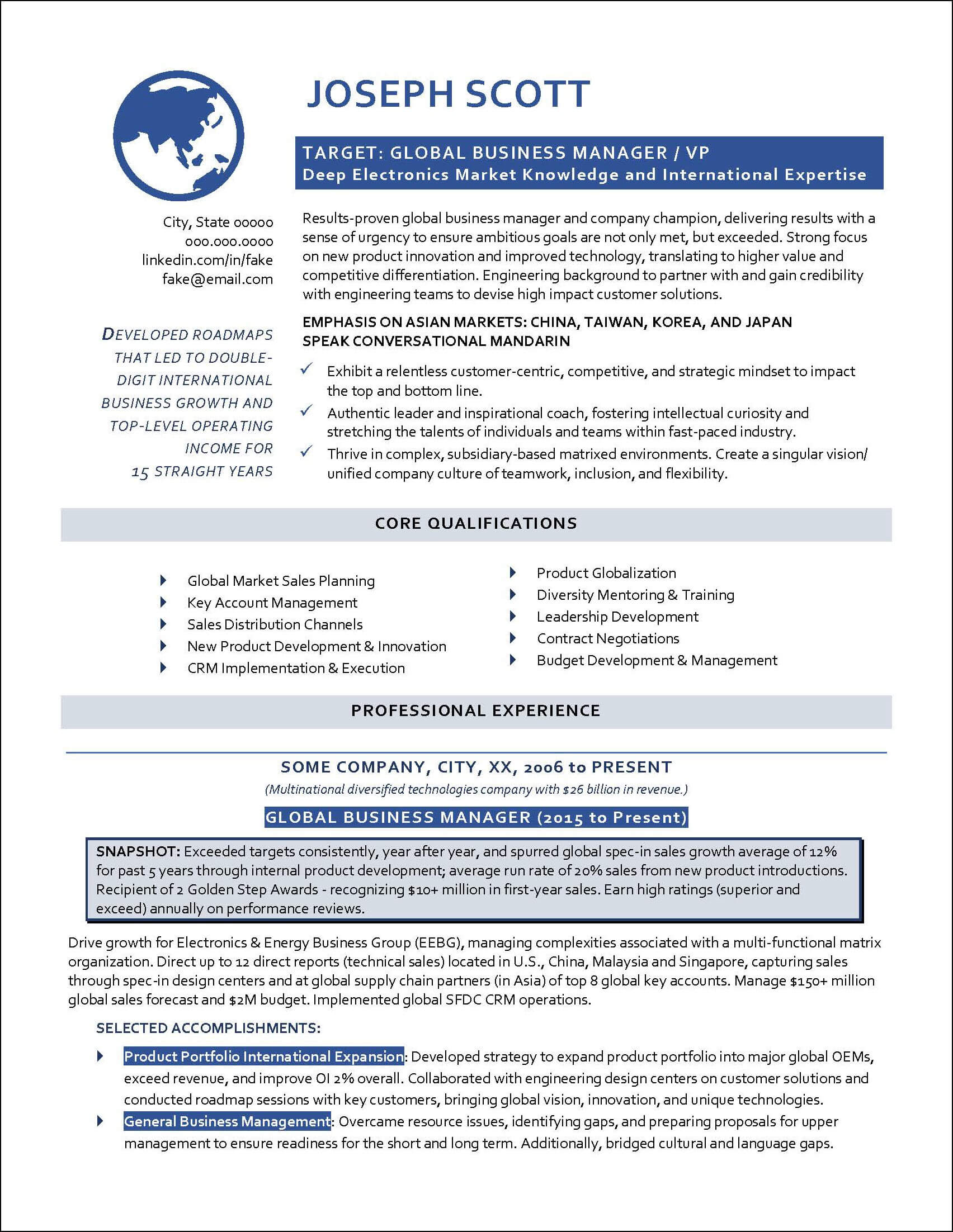 The business resume template from the Global Vision Collection was the perfect choice for transforming and modernizing the resume design of this global business executive.
A Well-Designed Resume Shows That You're Up-to-Date With The Latest Trends
If your resume looks like it was designed in the 1990s, chances are it won't impress a modern employer.
But if your resume uses current design trends, it will show that you're keeping up with the times and that you understand how important design is in today's world.
This next engineering resume example shows the dramatic difference applying a resume template can make. It takes less than 30 minutes to copy and paste your old-fashioned-looking resume content into a new, modern resume template, and the payback for doing so will be invaluable.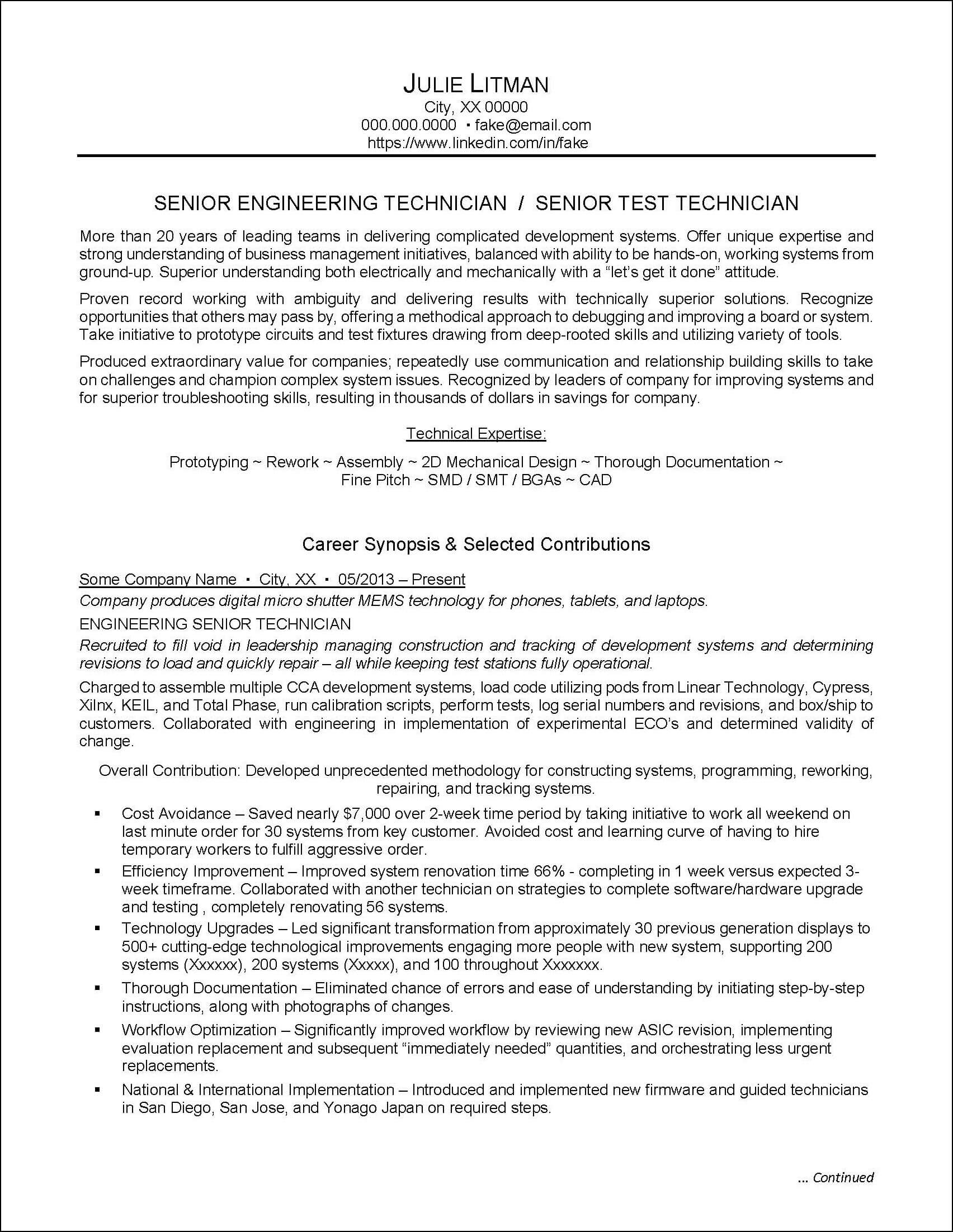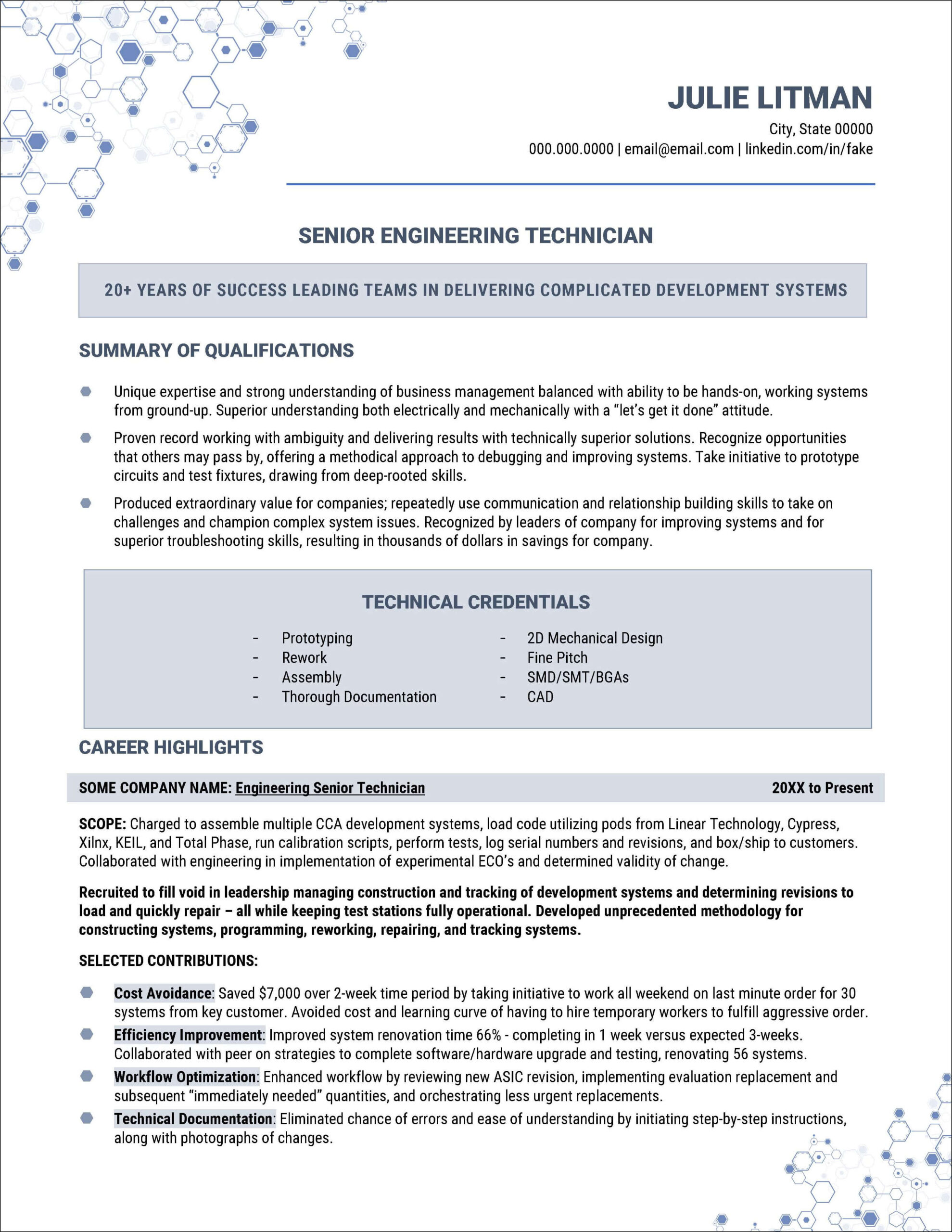 Distinctive Resume Design Templates Are The Solution
A well-designed resume is essential to landing the job you want.
If your resume is cluttered or difficult to read, chances are good that a hiring manager won't bother reading it at all, and that is assuming it even makes it through the ATS.
But if your resume is easy on the eyes, captures attention, and highlights your skills and qualifications succinctly, you're much more likely to get called in for an interview—and be one step closer to landing your dream job.
Distinctive Resume Templates make designing your resume easy. When you use one of our templates you can feel confident that your resume will perform well in an ATS, and you can create an eye-appealing resume in minutes even if you have zero design experience.  If you can copy and paste, you can use our templates. Even better–nobody will even know you used a template. They are flexible and easy to customize–even the color scheme. Your end result will be a unique, one-of-a-kind, professionally designed resume that creates the best possible first impression.