Ambitions Resume Template for MS Word
Premium, Custom-Designed Resume Templates for MS Word
The Ambitions MS Word Resume template is an ATS-friendly format designed for experienced professionals and executives. The format is traditional but modern and is easily adaptable for a wide variety of needs. Easily create your resume in Word then export to PDF.
Leave the cookie-cutter MS Word resume templates to others. Quickly create a resume as unique as you are. Nobody will ever guess you used a template!

Overcome all of the problems with default MS Word resume templates. Our templates follow all the modern best practice "rules" for resumes.

Flexible and easy to customize. Change the entire color scheme with just two mouse clicks. Video tutorials included.

Yes, it is ATS-friendly! (This is SO important!)

Results-proven and created for real-world use. Follow the included tips and prompts and your resume will practically write itself.
ATS-FRIENDLY MS WORD RESUME TEMPLATES...EASY TO USE & CUSTOMIZE...EYE-CATCHING, MODERN FORMATS
CREATE A JOB-WINNING RESUME IN MINUTES WITH CUSTOM-DESIGNED MS WORD RESUME TEMPLATES SO UNIQUE THAT NOBODY WILL EVER KNOW YOU USED A TEMPLATE
A Professional & Executive Resume Template for MS Word Plus Coordinating Biography, References, and Cover Letter Templates
Our premium, custom-designed Ambitions Resume Template for MS Word was created for real-world use by experienced professionals and executives and is suitable for use across a wide range of industries.
By default, Microsoft Word does have free resume templates / free CV templates available for job hunters. Unfortunately, there are a number of problems with these documents that can harm the results of your job search. At the very least, resume templates made for MS Word should be structured using elements that are applicant tracking system (ATS) friendly.
If you are planning to use a resume template you must make sure it is compatible with ATS systems. Unfortunately, many of the free resume templates for Microsoft Word are not ATS compatible (this is not true of OUR free resume template - if you haven't downloaded it yet, do it today!). This means that unsuspecting job seekers who use free Microsoft Office resume templates or free Word CV templates may lose out on many opportunities regardless of how well qualified they are, simply because their resume is unable to be parsed and stored in an ATS.
While complex tables used to set up the layout in many resume templates for MS Word are NOT ATS-friendly, simple tables ARE ATS-friendly and can be very helpful in setting up attractive resume layouts that are easy to read. The Ambitions resume template uses three simple, ATS-friendly, two-column tables in the Achievement Highlights section. These tables will cause no problems in modern ATS systems.
The Achievement Highlights section is a really useful section that can be used to call out your most impressive and relevant achievements regardless of where they appear in your work history. You could even use this section to call out relevant highlights from volunteer positions or educational accomplishments. For this reason, beyond being a good resume template for experienced professionals following a linear and traditional career path, this resume structure can also be a good choice for career changers or people returning to a career track from earlier in their career.
The design of the Ambitions resume template for MS Word is also formatted to call visual attention to the most important parts of your resume. The shaded Contributions Snapshot boxes, for example, are a popular design strategy that helps to quickly convey the most significant main points of each position.
The muted olive green shades of the entire Ambitions Collection take on a whole new "look and feel" when you change the colors. Just remember to change to an identical color scheme on all the documents in the Collection, to give all your career marketing documents a cohesive, branded look. Just some of the many color choices include:

Available separately, the Ambitions biography template, references template, and letterhead template are designed to coordinate with our Ambitions Resume template. See all templates in the collection:
Like all our resume templates for MS Word, everything is easily customizable. Just copy and paste to add sections or rename or delete sections to make Ambitions your own.
MS Word is required to use all our templates.
Frequently Asked Questions
As the creator of Distinctive Resume Templates (Michelle Dumas), I've seen other resume templates and virtually all of them are NOT ATS compatible. This is a major reason I was finally convinced to make these templates available. ATS compatibility is a necessity for almost every job search. If your resume is not compatible, it may become a jumbled mess in the ATS and you'll never even know it (except that you never get a call!). It was really disturbing to talk to so many people who were using one of these templates and lost weeks or months of time, missing out on opportunities because they didn't know better.
This is why I have done everything in my power to ensure my Distinctive Resume Templates are ATS "friendly." There are many different types of applicant tracking systems and it is impossible to ensure compatibility with every single one of them. However, my templates are mostly ATS-friendly and will work well for you in most cases.
There is a lot of misinformation out there regarding ATS-friendly resume templates. Much of this information is outdated. Having an eye-catching, well-designed resume that is also ATS friendly is absolutely possible as long as the designer understands ATS standards. To learn more, I encourage you to read the many articles about resume design and applicant tracking systems on our blog.
Absolutely! In fact, I encourage you to change the color and make it your own. Remember, the last thing you want is for your resume to look like you used a template. That is a primary advantage of Distinctive Resume Templates. They are custom-designed for real-world use, and changing the color scheme is a fast and easy way to make your resume completely unique–just like you!
And, don't worry. It truly is easy! You don't need any design experience and don't even need to know which colors look good together because you will have preset schemes to choose from. I include some videos along with the templates to show you how to easily change colors. It takes just a couple of mouse clicks and the entire color scheme is changed instantly and automatically
If you would like, you may even download an example free resume template and see for yourself how easy our ATS-friendly resume templates are to use.
Yes, of course! Again, this is a key feature that differentiates Distinctive Resume Templates from other templates. As a professional resume writer, I (Michelle Dumas, the creator of all the templates you find here) have spent the past 25+ years working with tens of thousands of job hunters, helping them create successful resumes that have repeatedly produced real-world results.
A major problem with other resume templates on the market is their inflexibility. The layouts are so complex that they are virtually impossible to customize (not to mention that this complexity causes serious problems in ATS). When you try to use one of these templates you are forced to enter your very unique career experience in their pre-set format. You can't add or subtract anything, You can't move things around. Sometimes you can't even rename the sections. The end result is a resume that doesn't do you justice, doesn't promote your qualifications as it should, and that makes your resume look completely cookie-cutter.
Distinctive Resume Templates are different. I have based the designs and layouts and formats of Distinctive Resume Templates on real-world, results-proven resume designs. While you can easily use them exactly as they are, they are also super easy to customize and I include video tutorials with every resume template purchase, to show you how to do so.
The templates are also easily adaptable whether you are an entry-level candidate or a top C-level executive. Just delete and/or copy/paste sections as you need to. Most of the templates are two-page templates and some of them are one-page templates. However, any of them could be easily modified to whatever length you need.
If you'd like to see how easy the templates are to work with, you may download a free example resume template here.
If you are a job hunter, remember that great resumes always begin with great content. But if your resume is already written and you are happy with the content, Distinctive Resume Templates are for you. It will be easy for you to copy the content from your plain resume and paste it into the templates.
The structure of the templates may also give you some great ideas about how you can improve your own content too. For example, many of our templates include a "Snapshot" section in each position to summarize the value you delivered to your employer. This is a feature that recruiters love.
Many of our templates also include tips and prompts throughout the template. These make it especially easy for DIY resume writers to write their own resume.
Yes. These are Microsoft Word templates. Many people already have this application, but if you don't I'll tell you how to get it for approximately $9/month. Microsoft Word is a necessary application for all job seekers, as many recruiters and employers require that your resume be submitted in this format.
All Distinctive Resume Templates designed by Michelle Dumas, a Nationally Certified Resume Writer and multi-time TORI Nominee & Award Winner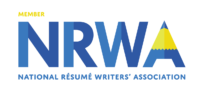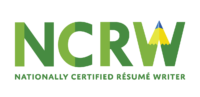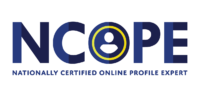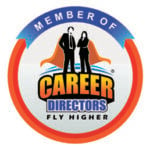 WHAT OUR TEMPLATE USERS SAY
Appearances matter, even with the written word, and how a document looks can make an immediate impact on the decision to read it or toss it aside. I train and mentor many excellent resume writers who have mastered the art of crafting highly effective resume content, but who lack the basic MS Word skills to create eye-catching, ATS compatible and uniquely branded documents. Distinctive Templates are the perfect solution for easily transforming well-written content into works of art that capture attention, generate interest, and motivate the recipient to read every word.
While I primarily write resumes from scratch for each of my clients, I have also used Michelle's templates and received great feedback. I find the templates are especially helpful to organize my thinking for those clients who have an overabundance of important information that still must fit in an ATS-friendly, 2-page format without looking cluttered or disorganized.
When I was starting out with resume writing a little over a year ago, one of the most intimidating aspects was visual design of resumes. I didn't want to have to learn graphic design to stand out—and with these templates, I didn't need to! I was a little hesitant at first because I thought the templates might be too rigid or generic. In actuality, they are incredibly flexible and easy to play around with. I can customize any template with my client's favorite colors in just two clicks—which means they never look exactly the same, even if I use them for multiple clients. Using the templates means I can just do what I do best—write—and then plug the text right into the appropriate section. It saves me literal HOURS of work and hassle. One of the best parts about purchasing from Michelle is that she is extremely responsive to questions. There's a private Facebook group where she records screen share tutorials about how to switch up certain elements in the templates, and she's always been responsive to my emailed questions. My clients are completely thrilled with the unique, modern design of their resume, and I'm thrilled that I'm saving time and don't have to learn graphic design!
I love Michelle's resume templates! The designs are eye-catching and easy to use. I highly recommend these templates for anyone who finds that designing a creative, contemporary formatted resume is a challenge. They're a huge time-saver.

I used the "Pivot" template to create a combination functional/chronological resume for my first big client. Her words when she saw the finished product: "THIS IS AMAZING!" I'm a writer, not a designer. My resumes aren't unprofessional, but they needed a "wow" factor – and now they have it. Thank you, Michelle, for offering such affordably priced tools!
Only logged in customers who have purchased this product may leave a review.