Fireside Resume Template for Students
Eye-Catching Resume Template for Students to Help You Stand Out & Win Your First Job Hired Faster
The Fireside Resume Template is a flexible and eye-catching format with a unique, creative look that is especially good as a resume template for students or others without much employment experience. Edit or update your resume easily in Microsoft Word.
Premium templates designed by an award-winning, nationally recognized resume expert.

Results-proven, recruiter-approved, and created for real-world use.

Leave the generic-looking templates to others. Quickly create a resume as unique as you are. Nobody will ever guess you used a template!

Fast and easy to use. Flexible and simple to customize. Multiple color options. Video tutorials and pro tips & writing prompts included.

Yes, unlike most templates, Distinctive Resume Templates follow all modern best practice "rules" and are ATS-friendly! (This is SO important!)
ATS-FRIENDLY...EASY TO USE & CUSTOMIZE...EYE-CATCHING, MODERN FORMATS
WIN YOUR FIRST JOB FAST WITH THIS CUSTOM-DESIGNED RESUME TEMPLATE FOR STUDENTS
Excellent Choice as a Resume Template for Students or Others With Limited Work Experience
The Fireside Resume Template is a very flexibly formatted resume template that is eye-catching and structured in a format that is especially good as a resume template for students or for others who have limited employment experience.
With space for academic projects, technical skills, and even volunteer work, Fireside is a classic format to use as a resume template for recent college or high school graduates but will work equally well for anyone who has only limited employment to list.
A resume template for students typically includes education high up on the page, followed by other experiences. This is done for a very strategic reason: you should always list the most important and relevant qualifications higher on your resume. Educational credentials are often the most important qualifications that students bring to the table.
If this is not true for you and your employment is more relevant than your education, you can still use any of our templates to make your resume, including our resume templates for students. You just need to copy and paste sections of the resume in the order that you want them to appear.
Resume templates for students are also typically one page. But, if you need more room, our Fireside resume template will automatically expand to the next page.
The Fireside resume template is ATS compatible.
Like all our templates, everything, including the color scheme, is easily customizable. The Fireside resume takes on a whole new "look and feel" when you change the colors.
Available separately, the Fireside references dossier, biography template, and cover letter template are designed to coordinate with our Fireside Resume template. See all the templates in the collection: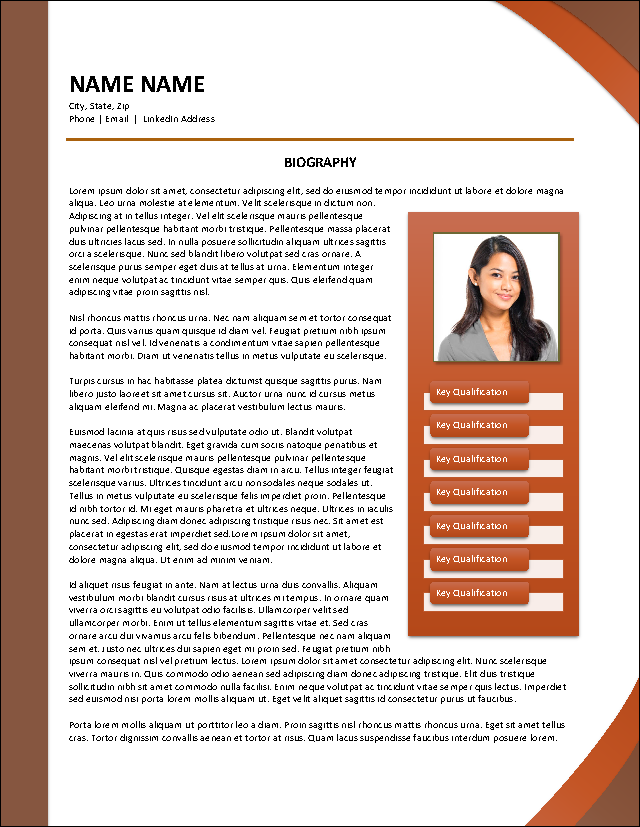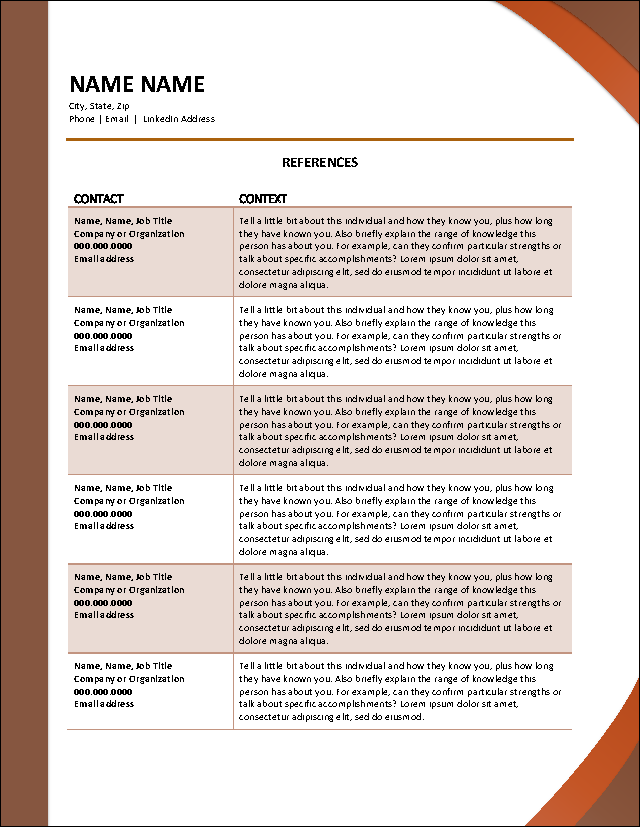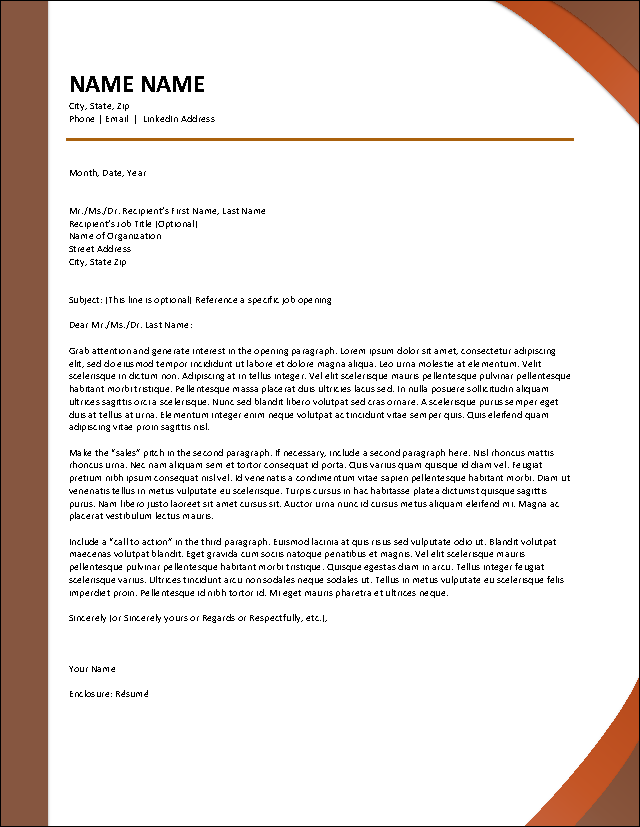 As with all our template collections, MS Word is required.
WHAT OUR TEMPLATE USERS SAY

Appearances matter, even with the written word, and how a document looks can make an immediate impact on the decision to read it or toss it aside. I train and mentor many excellent resume writers who have mastered the art of crafting highly effective resume content, but who lack the basic MS Word skills to create eye-catching, ATS compatible and uniquely branded documents. Distinctive Templates are the perfect solution for easily transforming well-written content into works of art that capture attention, generate interest, and motivate the recipient to read every word.

While I primarily write resumes from scratch for each of my clients, I have also used Michelle's templates and received great feedback. I find the templates are especially helpful to organize my thinking for those clients who have an overabundance of important information that still must fit in an ATS-friendly, 2-page format without looking cluttered or disorganized.

When I was starting out with resume writing a little over a year ago, one of the most intimidating aspects was visual design of resumes. I didn't want to have to learn graphic design to stand out—and with these templates, I didn't need to! I was a little hesitant at first because I thought the templates might be too rigid or generic. In actuality, they are incredibly flexible and easy to play around with. I can customize any template with my client's favorite colors in just two clicks—which means they never look exactly the same, even if I use them for multiple clients. Using the templates means I can just do what I do best—write—and then plug the text right into the appropriate section. It saves me literal HOURS of work and hassle. One of the best parts about purchasing from Michelle is that she is extremely responsive to questions. There's a private Facebook group where she records screen share tutorials about how to switch up certain elements in the templates, and she's always been responsive to my emailed questions. My clients are completely thrilled with the unique, modern design of their resume, and I'm thrilled that I'm saving time and don't have to learn graphic design!

I love Michelle's resume templates! The designs are eye-catching and easy to use. I highly recommend these templates for anyone who finds that designing a creative, contemporary formatted resume is a challenge. They're a huge time-saver.

I used the "Pivot" template to create a combination functional/chronological resume for my first big client. Her words when she saw the finished product: "THIS IS AMAZING!" I'm a writer, not a designer. My resumes aren't unprofessional, but they needed a "wow" factor – and now they have it. Thank you, Michelle, for offering such affordably priced tools!
Only logged in customers who have purchased this product may leave a review.