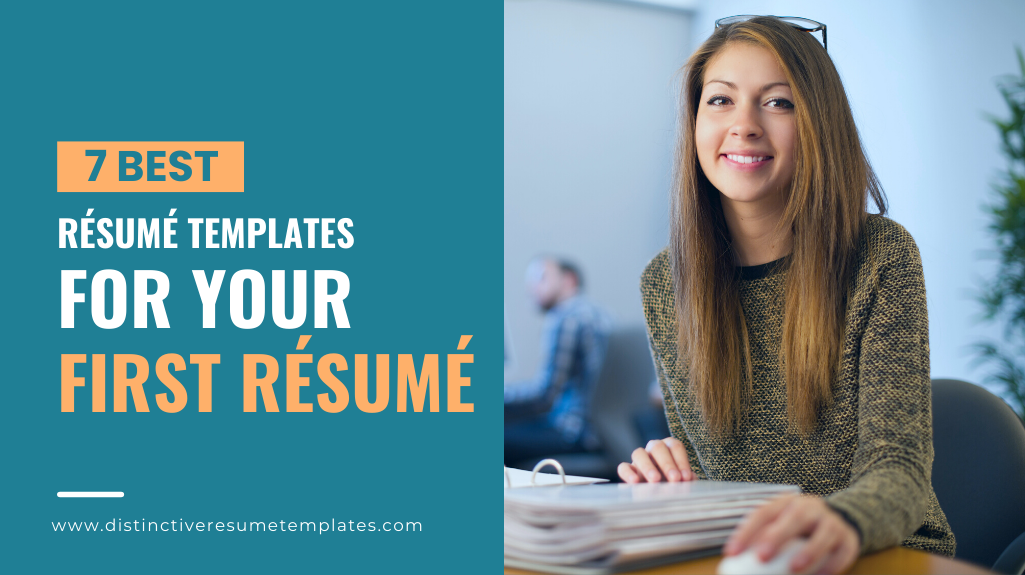 If you are struggling to make your first resume, you know it isn't easy!
After all, you need job experience to put on a resume. But without a resume, you can't get a job.
Or can you?
Millions of new people enter the job market every year, so you certainly aren't alone if you are struggling to write your first resume. The majority of these new workers probably worry that they have no experience to put on their resume either.
Another problem is that it can be hard to find a resume template specifically for entry-level applicants. If this sounds familiar to you, you'll be happy to know about the following 7 templates for your first resume. Professionally designed, they are all eye-appealing and ATS-friendly. Even better, they include resume writing tips and prompts throughout the templates to make it easy for you to create your first resume.
All Experience Counts!
With the right template, making a resume with no experience doesn't need to be as hard as it might first seem. In fact, it can be really fast and easy. But even with the best resume template to start with, what do you put on the resume if you don't have any work experience?
Here is the answer: All it takes is looking at things with a slightly different perspective.
Employers don't just hire employees. They hire people who can solve their problems, meet their goals, and hurdle their challenges. They hire people who are a profitable investment for them because that person will make them more money than they cost, save them more money than they cost, or they deliver returns on that investment in some other way.
Your resume needs to show you are this person.
But, how do you show this on your first resume when you don't have any work experience to include? Simple. All experience counts. It doesn't matter whether you were paid for it or not.
When you write your first resume, you will want to include all relevant experience, accomplishments, and skills, regardless of how you developed them. This means that you will be including things like:
Education, degrees, coursework, GPAs, and any academic honors

Specialized training and certifications other than a college degree

Relevant professional organizations you are a member of

Relevant professional workshops, conferences, and trade shows you have attended

Extracurricular activities and club memberships

Volunteer and community service work

Internships and apprenticeships

Major academic projects you've worked on

Any part-time or temporary jobs

Any entrepreneurial work you have done

Leadership roles in any activities
The Best Format for Your First Resume
The best resume format for your first resume will be one that:
Makes your target job immediately obvious
Promotes your skills in a way that speaks to the employer's needs
While that sounds simple, and it is simple, it can also be a bit confusing, because the truth is that there is no single best format that will work for everyone. But here are some basic guidelines:
How a Resume Template Can Help You Write Your First Resume
Using a resume template may help you to think about your experience (whether that is paid experience or other experience) in new ways. Even better, they may help you to present that experience in ways you may never have thought of on your own, and make an excellent first resume that is powerful, persuasive, and effective.
The Most Popular and Best Resume Templates for Your First Resume
You are unique and your resume should be unique too. The following templates for making a resume to land your first job are all custom-designed and are super easy to modify to make them even more unique.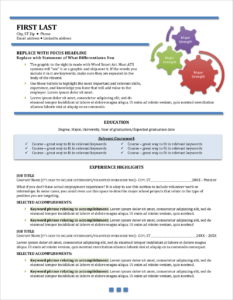 This student resume template from our Career Propellant Collection is an eye-catching favorite with the attractive corner graphic.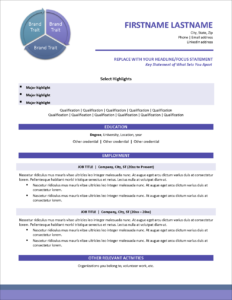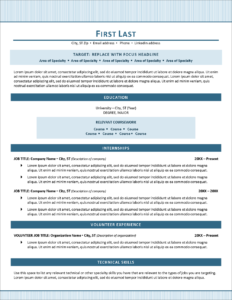 With its traditional & eye-catching design, the college resume template in the Career Launcher Collection is another favorite.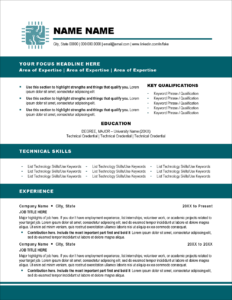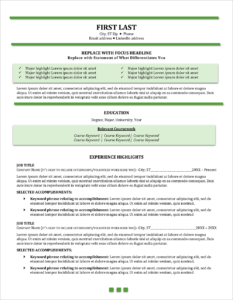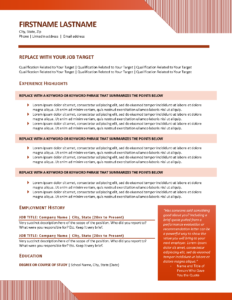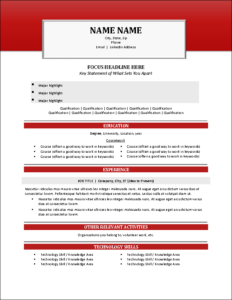 You Don't Have to Go It Alone
Working with a resume template will make creating your first resume easier. But you may still need support and if you do, we encourage you to consult with a professional resume writer.
Yes, working with a resume writer is an investment, but it is an investment that almost always pays off in a shorter, more successful job search. We are here for you. If you need help, reach out!